Gado Gado Misto Misto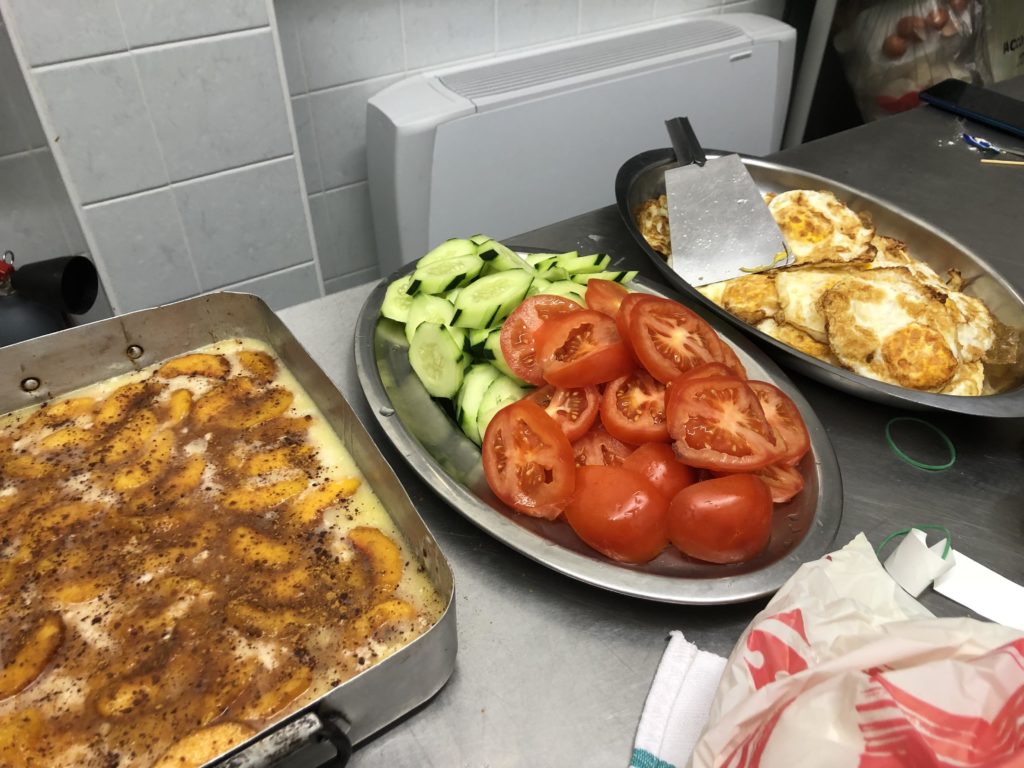 A cultural exchange of the tastebuds: fresh vegetables the Indonesian way
The Trasformatorio turned out to be not just a cultural but also a culinary exchange, with both the participants and the inhabitants of Cosio di Arroscia preparing food for each other and dining together on various occasions.
I was happy that as I prepared to leave for Italy, I decided to bring ingredients for two of my favourite Indonesian dishes: Gado Gado and Nasi Goreng. These dishes are pretty easy to prepare, also in larger quantities.
Gado Gado is a dish of (mostly boiled) vegetables served with peanut sauce, which can even be considered vegan if you leave out the boiled eggs. On the internet you will find various recipes but when I make it, I usually make it with boiled potatoes, spinach, morning glory, white cabbage, bean sprouts and green beans. On the side I like to add fried tempeh, boiled eggs and fresh cucumber. The most important thing is not to overcook the vegetables so they keep their bite. You can make the peanut sauce yourself, but a good second choice is a ready-made package with original spices, for example sambel pecel of the brand Karangsari.
For Nasi Goreng (fried rice) I use rice that was cooked the day before, so it has dried a bit. First, I crush together a mix of garlic, shallots, lemon grass, salt, red chili and a little bit of palm sugar. Then I sauté the mix and add vegetables (like cabbage and spring onion) and some protein like meat, chicken, shrimp or fried egg. I toss in the rice and mix everything, adding kecap manis (sweet soy sauce). On the side I like to add fresh cucumber, tomato and/or shredded cabbage.
– Tuti Hartini