Montalbano Elicona
Montalbano Elicona
Montalbano Elicona e' un piccolo comune siciliano in provincia di Messina. A 911 metri sul livello del mare, in linea d'aria 150 km a est di Palermo e 50 km a sud ovest di Messina. Ha una popolazione di 2684 abitanti (dati 2004) e un'area di 67.4 km². E' particolarmente conosciuta per il suo castello, costruito su fondamenta antichissime nel 1233 dall'imperatore Federico II, e per l'architettura medievale delle sue strade. Ovviamente potete trovare informazioni sulla apposita pagina di wikipedia…
Il villaggio e' anche incluso nella lista dei 90 "Borghi piu' belli d'italia" un club che raccoglie i 90 borghi piu' invitanti della penisola.
Trasformatorio terra' le sue attivita' nei luoghi piu' caratteristici del borgo, a partire dal castello, che ha ampi spazi per la presentazione e l'installazione, ha un teatro all'aperto e una sala conferenze al suo interno. I partecipanti saranno incoraggiati a non limitarsi al borgo e aiutati ad esplorare la zona e a portare attivita' in luoghi anche piu' distanti, ma la zona del borgo definira' il centro di attivita' principale.
Una seconda location importante sara' quella del Palazzo Todaro, sede del consorzio, con le sue aule per i seminari e le attivita' al chiuso, e del wi/fi spot. Il comune dispone anche di un cinema/teatro per 120 posti, nell'immediata vicinanza del castello, e tutte le attivita' del borgo sono a breve distanza le une dalle altre.
Tutti i partecipanti saranno alloggiati nelle casette ritrutturate del borgo, per due o tre persone, con bagno e cucinino, e lo spazio tra le casette, comune, definisce una sorta di "borgo nel borgo".
——————————————————————-
COME ARRIVARE
Montalbano e' un villaggio di montagna su un'isola, non e' difficile da raggiungere ma remoto.
L'aereoporto piu' vicino e' quello di Catania Fontanarossa su cui volano a partire dalla primavera diverse compagnie low cost. Le tariffe sono particolarmente convenienti se potete prenotare in anticipo.
Da Catania si puo' raggiungere Messina con il Bus dall'aereoporto e poi prendere un bus locale sino a Montalbano o affittare un'auto. O organizzarsi in piu' persone per avere dei passaggi.
La stazione ferroviaria piu' vicina e' quella di Barcellona Pozzo di Gotto, sulla linea Messina Palermo, piu' a valle.
Messina, che e' la citta' piu' vicina al paese e' raggiungibile anche via mare, con navi daily cialis pill da Salerno, Napoli e Civitavecchia.
Montalbano Elicona (Sicilian: Muntarbanu) is a comune (municipality) in the Province of Messina in the Italian region Sicily, located about 150 km east of Palermo and about 50 km southwest of Messina. As of 31 December 2004, it had a population of 2,687 and an area of 67.4 km². THe city is about 900mt. above sea level.
It is mainly known for its castle, built in 1233 by the Emperor Frederic II, and the medieval architecture of its streets.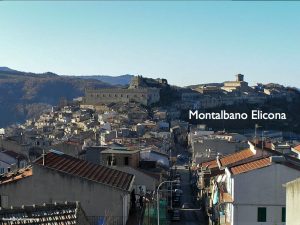 Of course there is a wikipedia page about the place …
The village is included in the list of the 90 "Borghi piu' belli d'Italia" a club of the most inviting medieval villages in the peninsula.
Trasformatorio will take place in the top locations of Montalbano Castle, which hosts a space for presentations, an open air theatre and various locations for installations and presentations. Participants will be encouraged and helped to explore the surroundings, and also to think about most remote places, while the core of the lab will be the borgo.
Another central location will be Palazzo Todaro, were the "Consorzio Universitario" has its siege. There are study rooms and lecture rooms for workshops, internet connection and wifi . Moreover, the town hosts a cinema/theater that can sit up to 120 people and the canteen where meals will be served during the Lab. Everything is at walking distance.
Participants will be housed in the small renewed houses that are a self contained "borgo"within the town itself. Every cottage has 2/3 beds, own bath and kitchenette.
——————————————————————
HOW TO GET HERE
Montalbano is a mountain village on an island, not too hard to reach but remote. The closest airport is Catania Fontanarossa, that is served by low cost airlines that operate in spring/summer and are convenient if booked in advance.
Montalbano can be reached from Catania by coach (to Messina and Messina/Montalbano) or by car if you decide to rent one. The closest train station is Barcellona Pozzo di Gotto, on the line from Messina to Palermo.Car unfortunately is the most practical way to move in Sicily.
Messina, that is the closest city, has also a big harbor that you can reach via ship with or without car from Salerno or Civitavecchia.