Presenting next Trasformatorio in Norway
With big pleasure I have been giving two presentation of Trasformatorio in Norway. The first one, invited by Per Plateau from PNEK, in Atelier Nord Gallery in Oslo.
The space of the gallery is beautyful, in a cool zone of the town. To get there was easy enough, walking in the city, and Per's hospitality impeccable.
Not many people attended, because there was something more in contemporary in town but was a very good exercise, after wich I changed a bit the presentation to make it flow better.
PNEK (Production Network for Electronic Art, Norway) is a network structure aiming to provide good production conditions for artists working with electronic and interdisciplinary art. As you can read in their ABOUT pages PNEK assists artists and structures with competence building, project development, workshops, screening/distribution of works, and activities aiming to raise the general awareness about hybrid artforms through seminars and social/artistic events. PNEK can provide limited travel support for artistic/structural exchange between the nodes, and for developing international relations (artists, curators, critics etc.).
The following day I moved to Bergen by train, crossing the norwegian frosty landscape.
Piksel is a creature of Gisle Froysland, and is an annual event for artists and developers working with free and open source software, hardware and art. I always been happy to join in Piksel because of the workshops, and I have already attended more than an edition. It is organised in Bergen since 10 years, and involves participants from more than a dozen countries exchanging ideas, code, presenting art and software projects. There are also performances in the evening and open discussions on the aesthetics and politics of free and open source software.
I spent some days attending to the works, building tools and networking, busy mostly in communication trasformatorio idea and in gathering good ideas to implement or experiment with in sicily. For example data aquisition an visualization or sonification as part of a adventurous way to be in the open, something we had also interesting enough done immediately in Trasformatorio #0, is done in various ways by many other people attending piksel.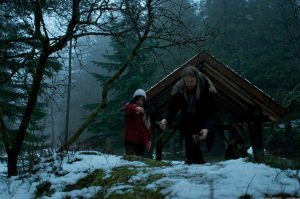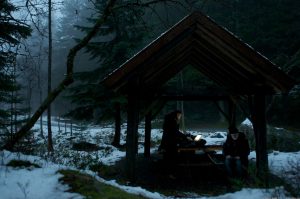 In particular I have followed a workshop called "Suntongues" on capturing and using sun related data with Benjamin Freeth and Prof. John Bowers from the Culture Lab of Newcastle University (UK).
Another enlighting workshop I have followed was
Víctor Mazón Gardoqui LIMEN, an experience well rewarding: an empowering surface soldering nightmare and a lesson over the fragility of public wireless communications. The Projects of Victor and his companion Mario wonder through the use of custom made wireless blocking devices, scanners, spectrum analizers. With their precious help I build a FM/UHF, WIFI, GSM, GPS spectrum scanner and started listening around the invisible electromagnetic noise that surrounds us.
My presentation of Trasformatorio #0 was then done in a rather full venue the 23rd morning. You can see it all on the recorded streaming following the link here below.
http://bambuser.com/v/4122524#t=1510s
To conclude I feel that it was a very interesting trip, and it's results will eco in our number one meeting next April.
Federico