Le Grand Jeu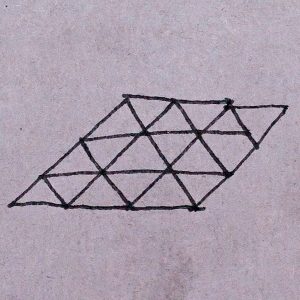 From 9 july to 14th, In Macao, Milan, we held a short ẗrasformatorio event to crash design a trnsformator in the form of a table game that we named ¨le grand Jeu¨. The game is about the future of our society.The name of the game refers to the tongue in cheek name given to diplomacy in the 19th century. The secret treaties and aggressive colonialistic policies that brought the world to WWI. The table of the ¨big games¨ that us are in no way able to touch.
Playing the game within a group of people is, we found out, a great way to lay on the table progressive ideas about sustainability, a more robust economy, complementary currencies and renewable energy. Let players familiarise with them, try their own, and test te results in a common way. Moreover is fun.The Game design session has been lead by Federico Bonelli with the participation of Raffaella Ravida from Copenhagen Instituut for Interaction Design and Marco Sachy, expert in digital currencies (dyne.org) and Maddalena Fagnito, art director and activist from Macao. The game design own its shape to bravery of all players and fellow artists participating to the design sesisons and sharing points of view and ideas. Locally produced with bravery by the Macao team and Emanuele Braga.
Artists and activists joined in to test the game every day, allowing us to prototype six different iteration of the table game design in only 3 days.
I am also proud to mention the collaboration with wemake.cc, a spacious and gracious maker space in Milan, and the gracious permission from wood-skin.com to use one of their prototypes we saw hanging in wemake. This made possible the fantastic look of the game designed. For the first ever ¨le grand jeu" big match , held thursday in the big hall in Macao, 3 tables competed with standard rules getting to incredibly funny (end enlighting) results.
We absolutely don need a grand jeu coming from above, the real one is made by the sum of our smaller one. Or, at least, this is the actual working hipothesis.
Join in the jeu, for now on facebook and very soon in a play group next to you 🙂
Short: A table game allows to set a situation where concepts emerge from doing, players are by default considered as peers, become stakeholders of their local community. In the game were we can simulate different conditions and let behaviors emerge to get immediate feedback from the game environment. In a game all languages intermix, specialist terminology has to be translate, and stories emerge naturally. Stories are better than user journeys, they admit variations, link with personality traits and get nuances from situation to situation, they are to be told later, selected by memory and can be analyzed with calm, can lead to new ideas and designs.
An interesting historical precedent to this approach is included in the genesis of the world famous counterpart of Le Grand Jeu, MONOPOLI. Monopoli, that has tought traditional forms of capitalism to children since the ´30es had been originally developed to demonstrate the feasibility of socialist and progressive doctrines of Tureau by a woman, Elisabeth Phillips that patented it in 1903.