First "circle" for Cosio 21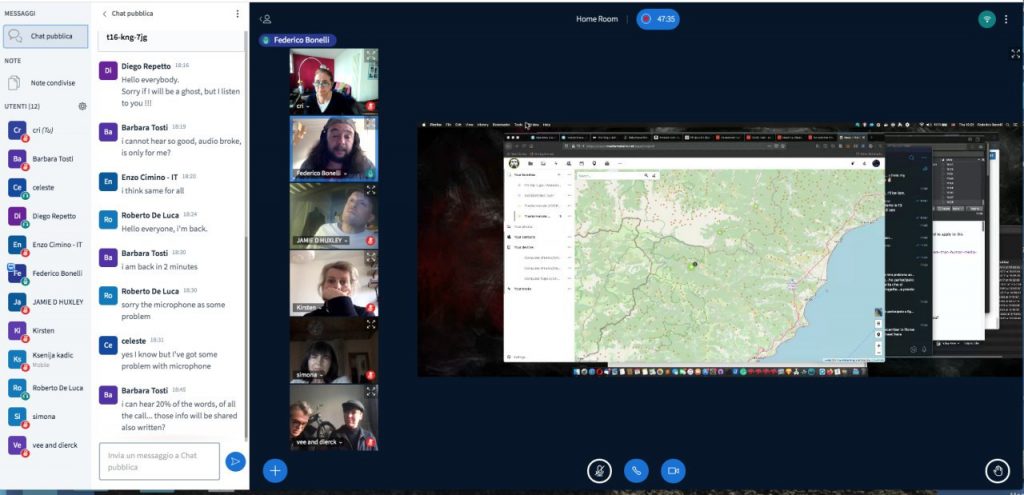 HERE THE RECORDING OF THE FIRST CIRCLE
https://lb.bbb.tbm.tudelft.nl/playback/presentation/2.3/43747aca9d3b57914e50190eac05e9aa7edfbc0e-1618501713150
14 April, afternoon
A first round of hugs, a update, some insights of practical information on the ways we will coordinate the "in absentia" acitions.
And like this we start collectively thinking about the first steps to our long journey to Cosio D'Arroscia, the place were we are going to do the fifth lab of the Trasformatorio story. And Family.
As I write this post the social network reminds me that tree years ago the brothers from Arcangelovsk, Ilya and Andreji together with sister starcluster Irene arrived in Milazzo. Ready to roll the 2018 Lab.
Please follow us from now to half of may on the radio antidoto programming and on our wonderings in the realm of possible in situation town…
fredd